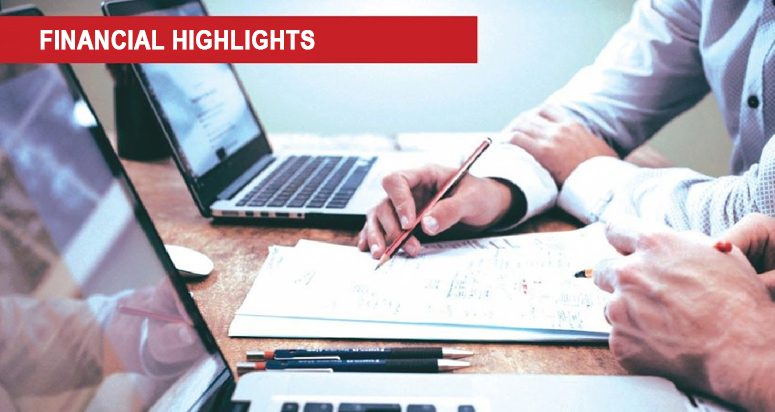 Business Model and Performance 2021
Financial
Queen City Development Bank maintains a strong balance sheet, and we continue to grow and optimize our deposit and loan portfolio.

Queenbank provides financial services to individuals, corporations and small and medium entrepreneurs. We offer a wide range of traditional products and services such as retail banking, consumption, agricultural, auto, housing, multi-purpose loan and others.
Network of Branches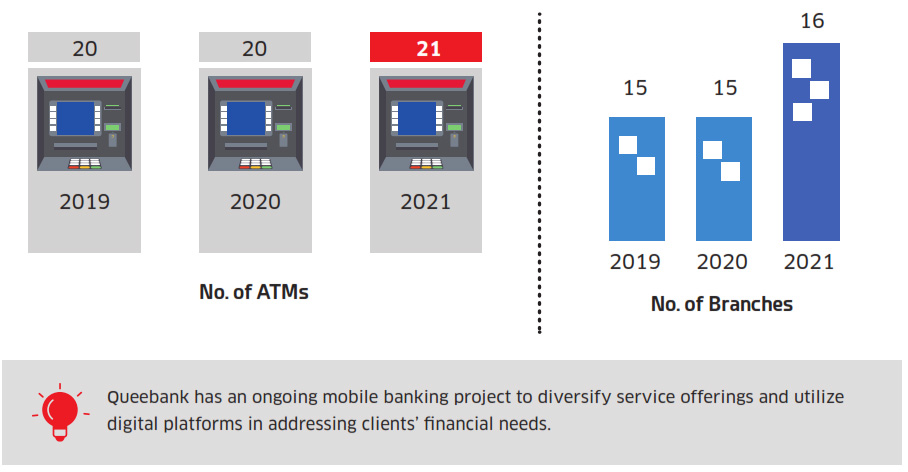 Human Resource
Queenbank is manned by capable and qualified employees having a total workforce of 119 as of the year ended December 31, 2021. Queenbank invests in our employees by providing regular training to foster their knowledge and career advancement.
Gross Revenue

OTHER FINANCIAL HIGHLIGHTS
Risk-weighted Assets

Transferring its Time Deposit placements with private universal banks to Government Securities is a strategic move by the bank to reduce its risk- weighted assets thereby improving its Capital to Risk Assets Ratio (CAR).

Total Qualifying Capital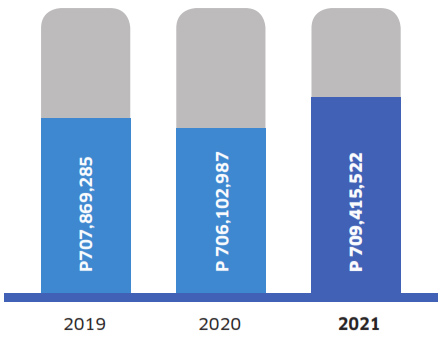 Total Capital Adequacy Ratio



Tier 1 Capital Adequacy Ratio



Minimum Liquidity Ratio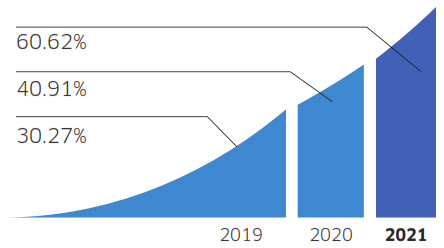 FINANCIAL STATEMENTS DECEMBER 31, 2020 and 2021
Please refer to the attached file.
Queenbank Financial Statements December 31, 2020 and 2021
QUEENBANK'S REAL & OTHER PROPERTIES ACQUIRED
Please refer to the attached file.
Queenbank's List of Acquired Assets for Sale