Amid the bank's pursuit for economic excellence, its sense of community remains. It has never failed to give assistance to the Filipino people in times of need through Queenbank Foundation, Inc.  Some of its activities were outreach programs for victims of Typhoon Frank, education scholarship for the children of the bank's employees, Bombo Medico, Dugong Bombo and tree planting.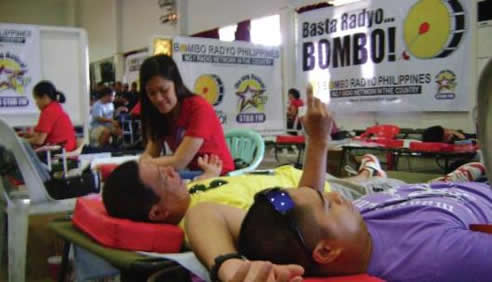 BOMBO MEDICO, DUGONG BOMBO. Queenbank Foundation, Inc. also supports the initiatives of its sister company, Bombo Radyo Philippines. They are the Bombo Medico and Dugong Bombo.
Bombo Medico, founded 7 years ago, provides free medical services and medicines to indigent Ilonggos every month of July.
Meanwhile, Dugong Bombo, which started 11 years ago, is a bloodletting project conducted simultaneously in 24 major cities in the Philippines every November.
"Dugong Bombo: A little pain, a life to gain", has set a record in November 2009 in Philippine history as the bloodiest blood donation event of all time, according to the Philippine Red Cross.
Then, in 2013, Dugong Bombo once again succeeded in maintaining its record at 5,629 successful donors and 2.5 million cc (2,500 liters or 12 1/2 drums) of blood collected.
EDUCATIONAL SCHOLARSHIPS. Recognizing that education is the ticket to a better life not only for the student but also for the country because they will soon become adults who will help in nation building, Queenbank Foundation provides scholarship grants to the children of the Florete Group of Companies' employees. These grants bridge the gap between the increasing cost of education and what the family can afford to pay.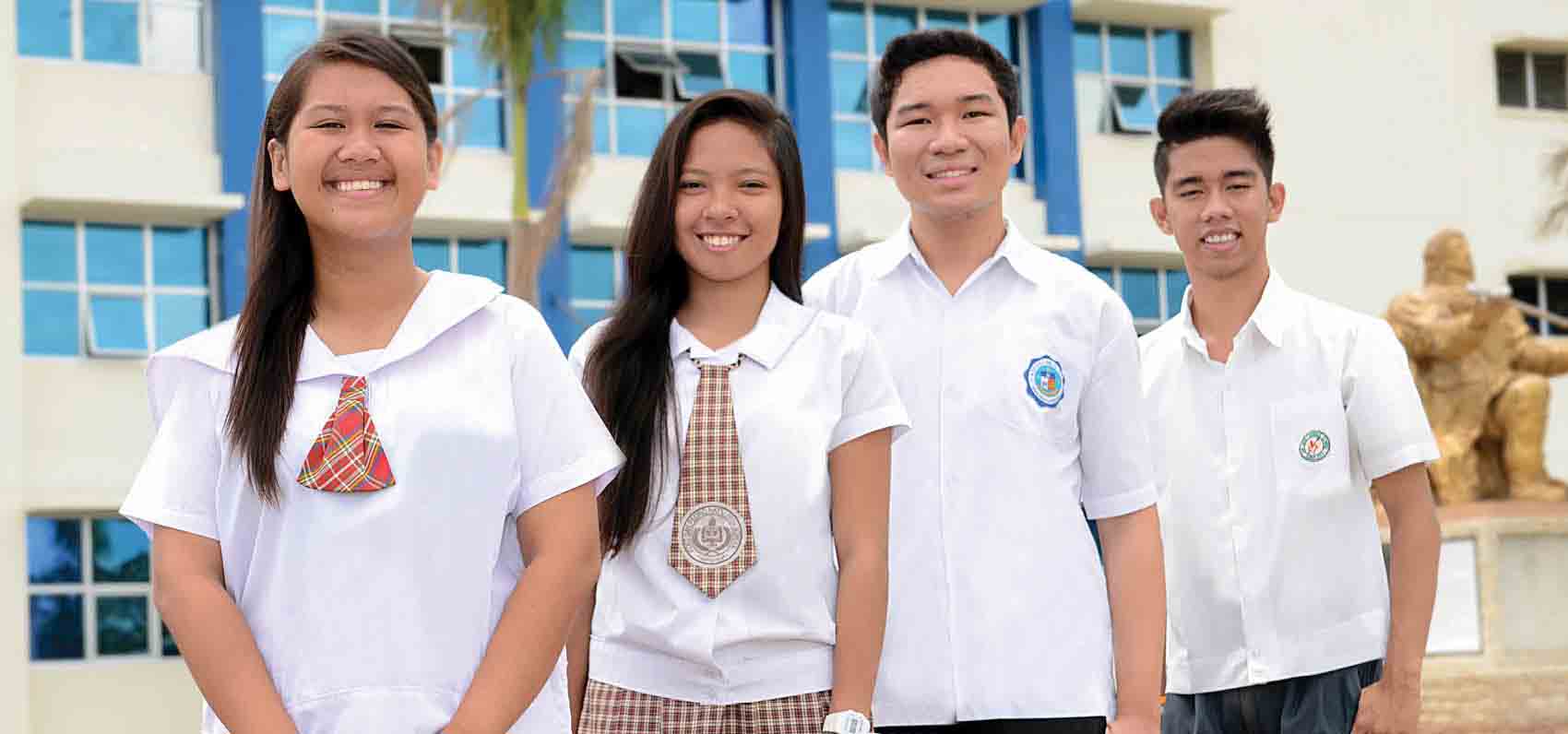 Ma. Venia Tabsing is an employee of Bombo Radyo Floldings, Inc., and her child Ma. Louissa Yfiez is a Queenbank Foundation scholar. She is a Grade 10 student of Assumption Iloilo whose scholarship grant was able to cover her books and pocket money for school.
"Queenbank Foundation's scholarship brings valuable financial aid. We parents are employed but our income is only enough to maintain our household needs, incurred obligations and mandatory government fees," Tabsing said.
"This is not just a matter of financial assistance, but it proves the merit of the child. Indeed, it is a stirring motivator for our child to maintain high grades in school. Our child showed responsibility and discipline in order to get the scholarship," she added.
Meanwhile, Israel Vincent Dolido, also an employee of Bombo Radyo Philippines, admitted that his family is undergoing financial difficulty and he almost sold his vehicle in order to make ends meet.
So, he considers the scholarship grant a huge blessing. "The grant from Queenbank Foundation is really a big help to us. We use the money to pay for my child's tuition fees," he said. His child is Israel Oliver who recently finished Grade 10 at San Jose Catholic School.
"He has to maintain a certain percentage in his grade, so this compels him to study well and at the same time join extra-curricular activities. This, I consider a challenge for him because I know the wants of teenagers nowadays. But, I make him understand that compromises are necessary to attain certain goals," Dolido said.
Another scholar is Joshua Daniel Javellana, incoming Grade 10 student of Ateneo de Iloilo and son of Dante Javellana, Queenbank Corporation's First Vice President.
"Queenbank Foundation has helped me many times before. Last year, the scholarship program helped me a lot with my school supplies and uniforms. That way, my parents could focus on paying my tuition and save money. We need to save money for my college fund because by the time I reach college, my parents would be senior citizens and would have retired from work," Javellana said.
He recognizes that he has to have a grade not lower than 85 in order to maintain his scholarship. "So, I have to follow my school's slogan, 'Study hard, play hard, pray hard."
Another employee, Joseph Dalmacio, said because of the scholarship grant, they no longer have to worry about where to get the money for his daughter JV Marie's tuition, miscellaneous, school supplies and school uniform.
DONATIONS. Queenbank Foundation, Inc. also donates to several projects. Through its Chairman, Dr. Rogelio M. Florete, it donated theatre chairs to the auditorium of the University of San Agustin, Iloilo.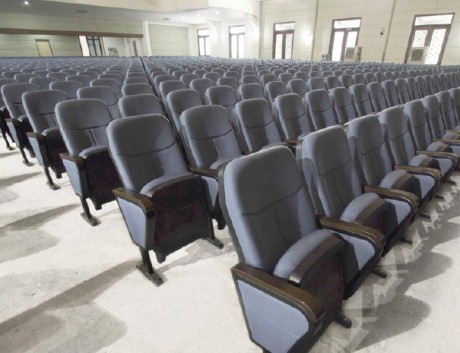 DR. ROGELIO M. FLORETE AWARD. Queenbank Foundation also recognizes outstanding Accounting and Management graduating students through the Dr. Rogelio Florete Award. Started in 2011, the award is currently for students in Western Visayas.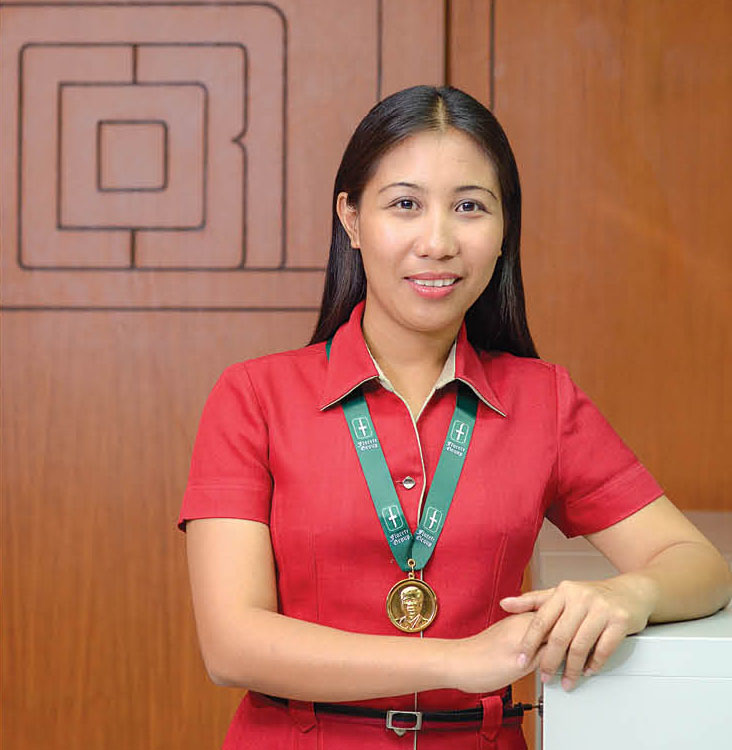 One of the first recipients is Ma. Elena Talaman, who graduated top of her class in 2012 with a degree in BS in Business Administration Major in Management Accounting at the Guimaras State College. She aspires for excellence regardless of the many challenges that she faces.
She is currently an officer of the Treasury Department at the Queenbank Head Office.
ENVIRONMENT. In addition, the Florete Group of Companies will hold a tree planting, this time in Barangay Nanga, Pototan, Iloilo. This is where the water treatment plant of Flo Water Resources (Iloilo). Inc. is located.
The organization did a tree planting in Maasin way back in 2005.
These are just some of the many endeavours of Queenbank Foundation, Inc. and its sister organizations in order to make the lives of Filipinos better.